I can't possibly say it better, but you need to know:
"One of the obstacles to recognizing chronic mistreatment in relationships is that most abusive men simply don't seem like abusers. They have many good qualities, including times of kindness, warmth, and humor, especially in the early period of a relationship. An abuser's friends may think the world of him. He may have a successful work life and have no problems with drugs or alcohol. He may simply not fit anyone's image of a cruel or intimidating person. So when a woman feels her relationship spinning out of control, it is unlikely to occur to her that her partner is an abuser.
"The symptoms of abuse are there, and the woman usually sees them: the escalating frequency of put-downs. Early generosity turning more and more to selfishness. Verbal explosions when he is irritated or when he doesn't get his way. Her grievances constantly turned around on her, so that everything is her own fault. His growing attitude that he knows what is good for her better than she does. But the woman also sees that her partner is a human being who can be caring and affectionate at times, and she loves him. She wants to figure out why he gets so upset, so that she can help him break his pattern of ups and downs. She gets drawn into the complexities of his inner world, trying to uncover clues, moving pieces around in an attempt to solve an elaborate puzzle.
"The abuser's mood changes are especially perplexing. He can be a different person from day to day, or even hour to hour. At times he is aggressive and intimidating, his tone harsh, insults spewing from his mouth, ridicule dripping from him like oil from a drum. When he's in this mode, nothing she says seems to have any impact on him, except to make him even angrier. Her side of the argument counts for nothing in his eyes, and everything is her fault. He twists her words around so that she always ends up on the defensive. As so many partners of my clients have said to me, 'I just can't seem to do anything right.'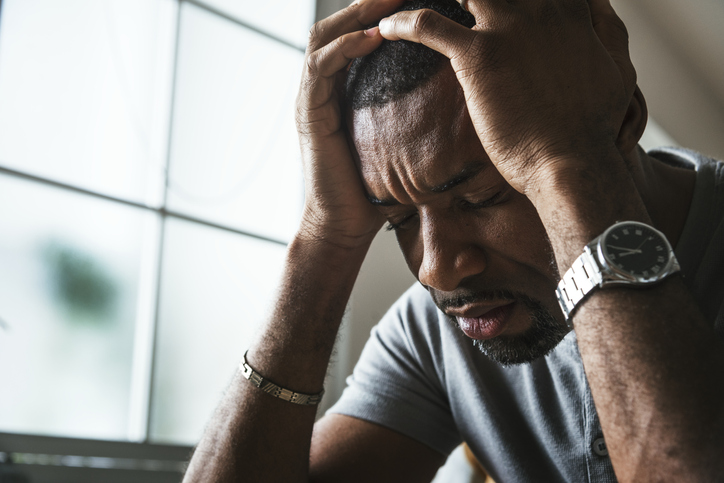 "At other moments, he sounds wounded and lost, hungering for love and for someone to take care of him. When this side of him emerges, he appears open and ready to heal. He seems to let down his guard, his hard exterior softens, and he may take on the quality of a hurt child, difficult and frustrating, but loveable. Looking at him in this deflated state, his partner has trouble imagining that the abuser inside of him will ever be back. The beast that takes over at other times looks completely unrelated to the tender person she now sees.
"Sooner or later, though, the shadow comes back over him, as if it had a life of its own. Weeks of peace may go by, but eventually she finds herself under assault once again. Then her head spins with the arduous effort of untangling the many threads of his character, until she begins to wonder whether she is the one whose head isn't quite right." Why Does He Do That? Inside the Minds of Angry and Controlling Men by Lundy Bancroft, p. 9
Blessing and cursing come out of the same mouth. My brothers and sisters, these things should not be this way. Does a spring pour out sweet and bitter water from the same opening? Can a fig tree produce olives, my brothers and sisters, or a grapevine produce figs? Neither can a saltwater spring yield fresh water. (James 3:10-12)
"Be on your guard against false prophets who come to you in sheep's clothing but inwardly are ravaging wolves. You'll recognize them by their fruit. Are grapes gathered from thornbushes or figs from thistles? In the same way, every good tree produces good fruit, but a bad tree produces bad fruit. A good tree can't produce bad fruit; neither can a bad tree produce good fruit. Every tree that doesn't produce good fruit is cut down and thrown into the fire. So you'll recognize them by their fruit.
"Not everyone who says to me, 'Lord, Lord,' will enter the kingdom of heaven, but only the one who does the will of my Father in heaven. On that day many will say to me, 'Lord, Lord, didn't we prophesy in your name, drive out demons in your name, and do many miracles in your name?' Then I will announce to them, 'I never knew you. Depart from me, you lawbreakers!'
"Therefore, everyone who hears these words of mine and acts on them will be like a wise man who built his house on the rock. The rain fell, the rivers rose, and the winds blew and pounded that house. Yet it didn't collapse, because its foundation was on the rock. But everyone who hears these words of mine and doesn't act on them will be like a foolish man who built his house on the sand. The rain fell, the rivers rose, the winds blew and pounded that house, and it collapsed. It collapsed with a great crash." (Matthew 7:15-27 CSB)